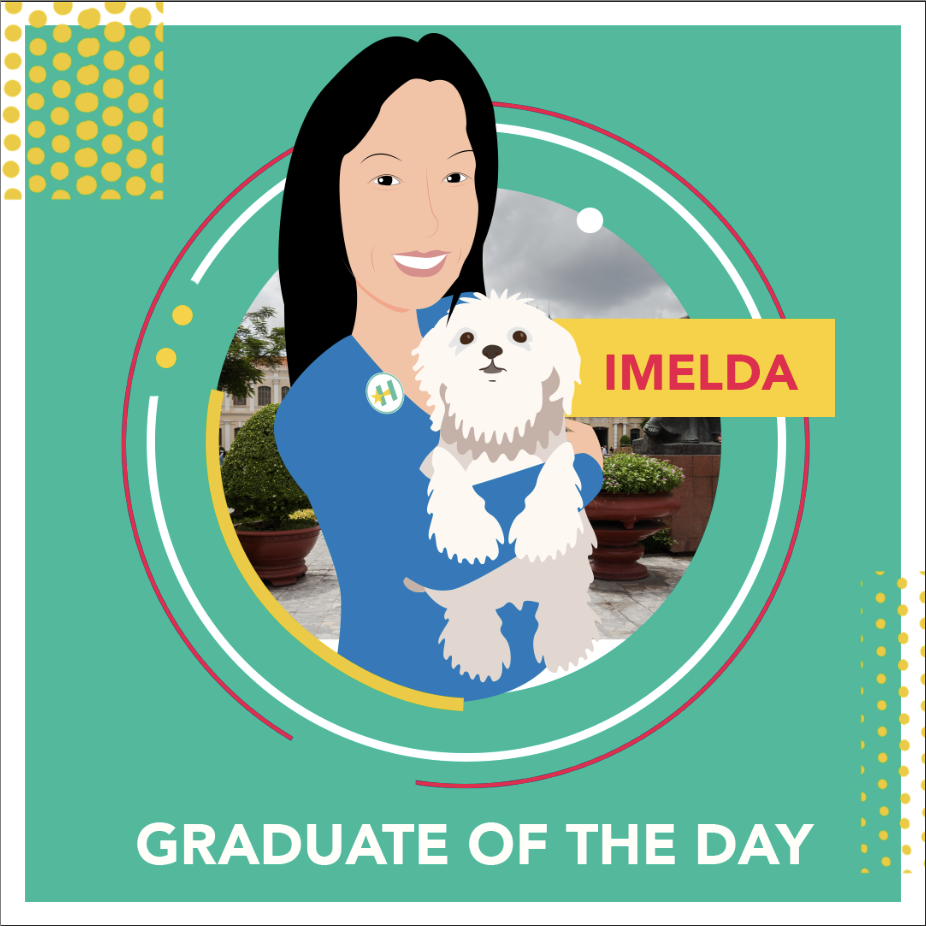 Imelda, our Graduate of the day, is an amazing mother of three.
Imelda has been working in Hong Kong for six years and is flexible and honest.
Imelda was a kindergarten teacher for many years, which is truly a wonderful gift and if you are looking for a good tutor for your kids, look no further. She has experience caring for the elderly and loves pets.
You could not find a better helper.
Read more about her here: https://www.helperfirst.com/helpers/2864
When we asked Imelda what country she would like to visit one day, she said: Vietnam.
Wow! Vietnam is truly a wonderful place to visit. It is famous for many things like Egg Coffee, Pho, and Halong Bay; its nature is beautiful, and the food is world-renowned for being both healthy and delicious.
No wonder Imelda dreams of traveling there.
Here at HelperFirst, we try to get to know our helpers as much as possible. We feel it is essential to know their likes and dislikes and help them find the best employer they can.
You can register at www.helperfirst.com or message us on WhatsApp 65079170