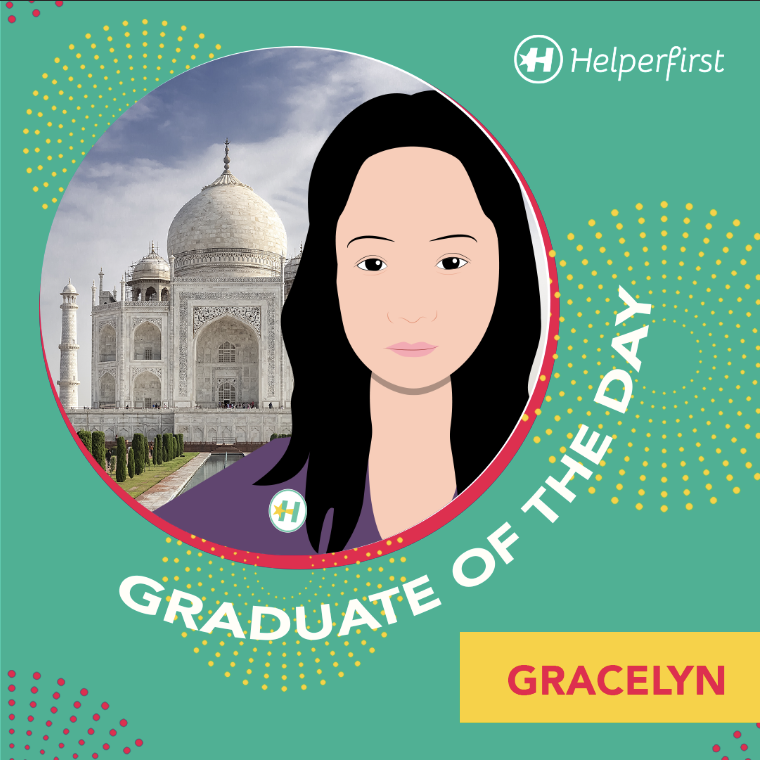 We have a wonderful Graduate of the day today.
Gracelyn is from the Philipines and a mother of two.
Gracelyn is a great helper because she has experience caring for children and she really likes pets as well. ? ?
Jocelyn has a passion for cooking; she cooks Philipino, Western and Indian food.
Check out her yummy dishes here: https://www.helperfirst.com/helpers/5149
When we found out about how much Jocelyn likes Indian food, we were not surprised that she dreams of going to India to discover the food and culture there.
India's food has become the most widespread cuisine in the world; there are so many dishes, one or two trips would not be enough to try them all.
We hope one day Gracelyn will fulfil her dream of going to India and experiencing their culture t her heart's content.
❤️❤️❤️