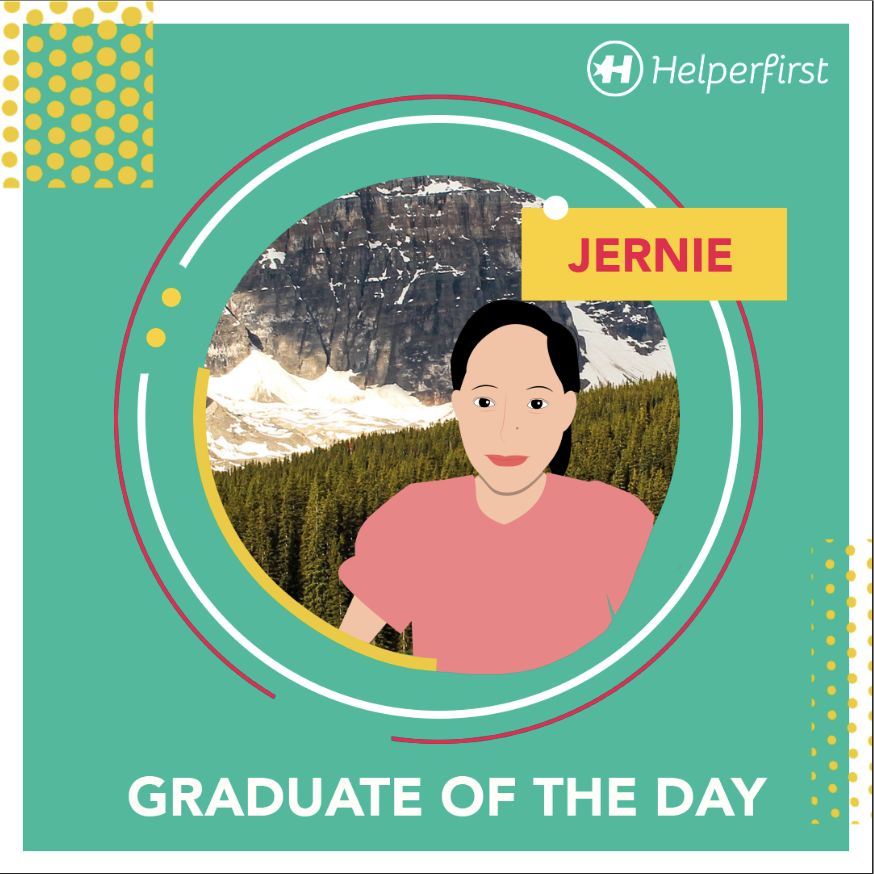 Our Graduate of the day, Jernie, is a loving mother and a loyal helper.
Jernie loves children and is keen to learn new things.
We asked Jernie where she would like to travel if she could, and we learned she dreams of going to Canada.
Jernie wants to discover beautiful lakes and nature.
We feel it is essential to get to know our helpers' likes and dislikes and make sure we get to know them and help them find the best employer.
Whatsapp us at 6507917 or register at www.helperfirst.com