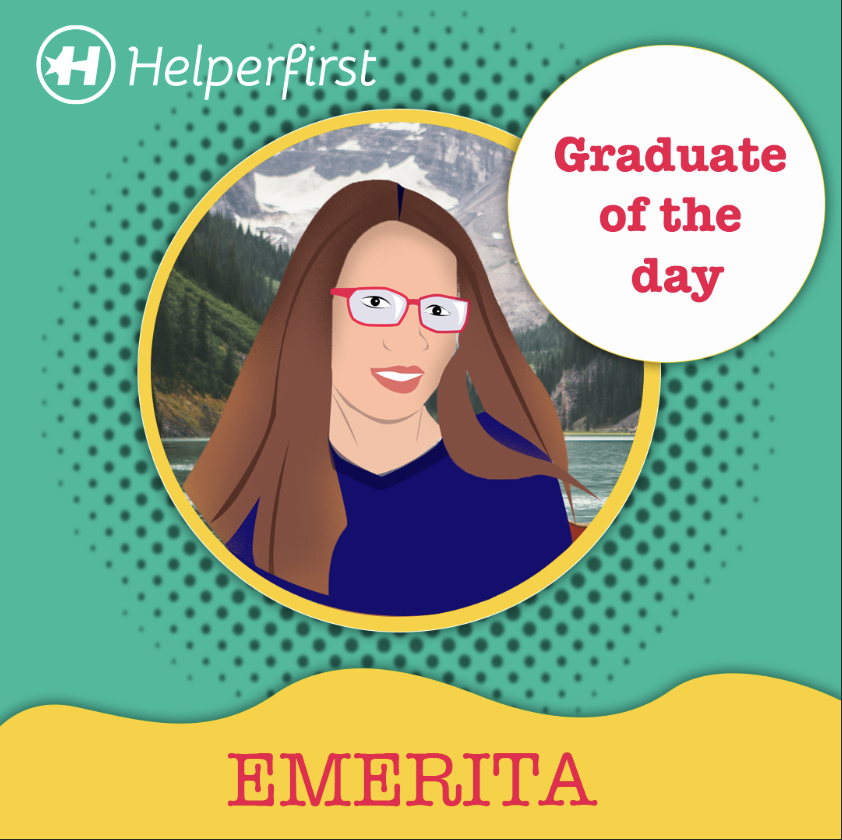 We are so excited to have Emerita as our Graduate of the day.
Emerita is joyful and light-hearted but is a hard worker.
She has worked abroad for almost 11 years in Hong Kong and Taiwan. She has mastered the difficult job of being a caregiver to the elderly, helping them with all their needs and requirements.
Emerita also likes pets and cook and can understand Cantonese and Mandarin!

When we asked Emerita where she would like to visit, she said Canada. She wants to experience the international culture and see all the nature and lakes that Canada offers.
She also will experience the amazing cuisine Canada has to offer and the diverse/multicultural scene.
Here at HelperFirst we are very excited to get to know all of our helpers, as we feel our personalised service helps to match helpers with the right employers.
Helperfirst is Always happy to help!
Register at www.helperfirst.com or WhatsApp us at +852 6926 1135