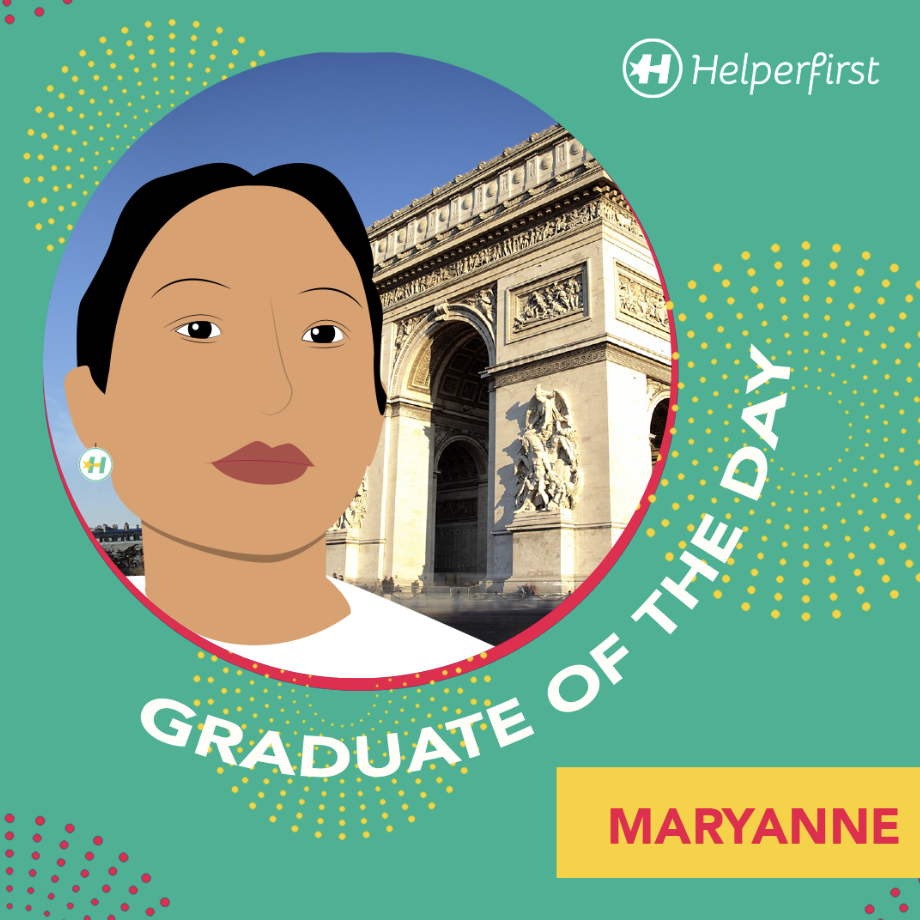 Our Graduate of the Day today is Maryanne.
We chose Maryanne because she is a talented, hardworking Helper.
Maryanne has been working as an on-call caregiver for two years and has also worked as a helper, doing general tasks (cleaning, shopping, laundry) and cooking. She can cook western, Chinese and Philipino dishes and can bake!
Maryanne has a very big heart and works with children with special needs as well.
Take a look at her profile here: https://www.helperfirst.com/helpers/4252
We like to get to know our helpers, and we asked Maryanne if she could go anywhere in the world; where would it be? She answered Paris.
Paris is a popular dream destination; everyone has heard so much about the 'City of Love'.
Paris is known for its exquisite and delicate cuisine, its beautiful modern city. There is so much to do and see, from the Eiffel Tower to Disneyland!
HelperFirst prides itself on our communication and helping to match Helpers with the right employers.
You can register at www.helperfirst.com or Whatsapp us at 65079170 .