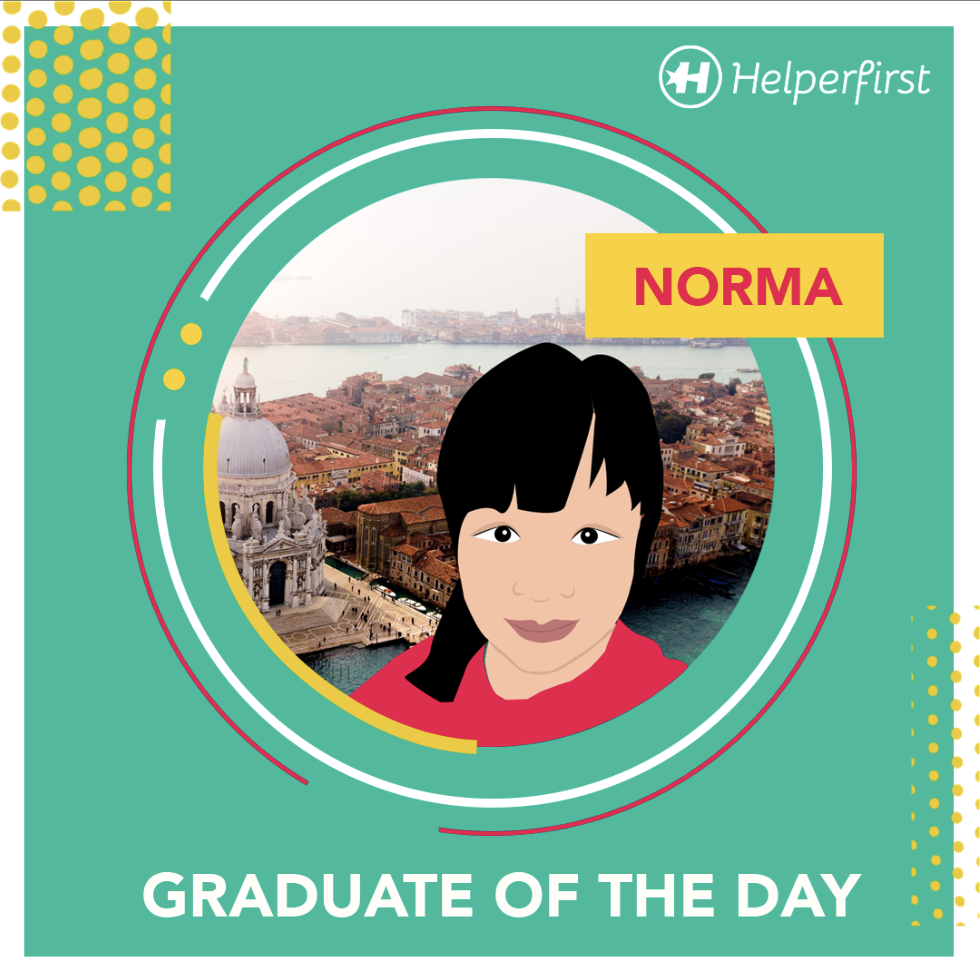 Say Hello to Norma, our Graduate of the day.
Norma values her independent nature and the fact that she takes initiative and can handle tasks with minimal supervision.
Norma is great at household chores, cleaning, ironing, shopping and has experience with toddler and childcare.
A fun fact about Norma is that she loves to cook, and she especially loves to cook Italian cuisine. Imagine that!
When we asked Norma where she would like to visit one day, it was unsurprising that she said she wanted to travel to Italy.
Italy is a beautiful country rich in culture, architecture and, of course, everyone knows Italy is famous for its food!
Imagine walking through the streets of Italy sampling delicious gelato and other desserts, eating pizza on the Spanish Steps, roaming through the Colosseum.
Wow! The excitement!
We are so excited for Norma for our graduate today, she is a wonderful woman, and we are happy to help her find the perfect employers.
Are they you?
Whatsapp us at 65079170 or register at www.helperfirst.com