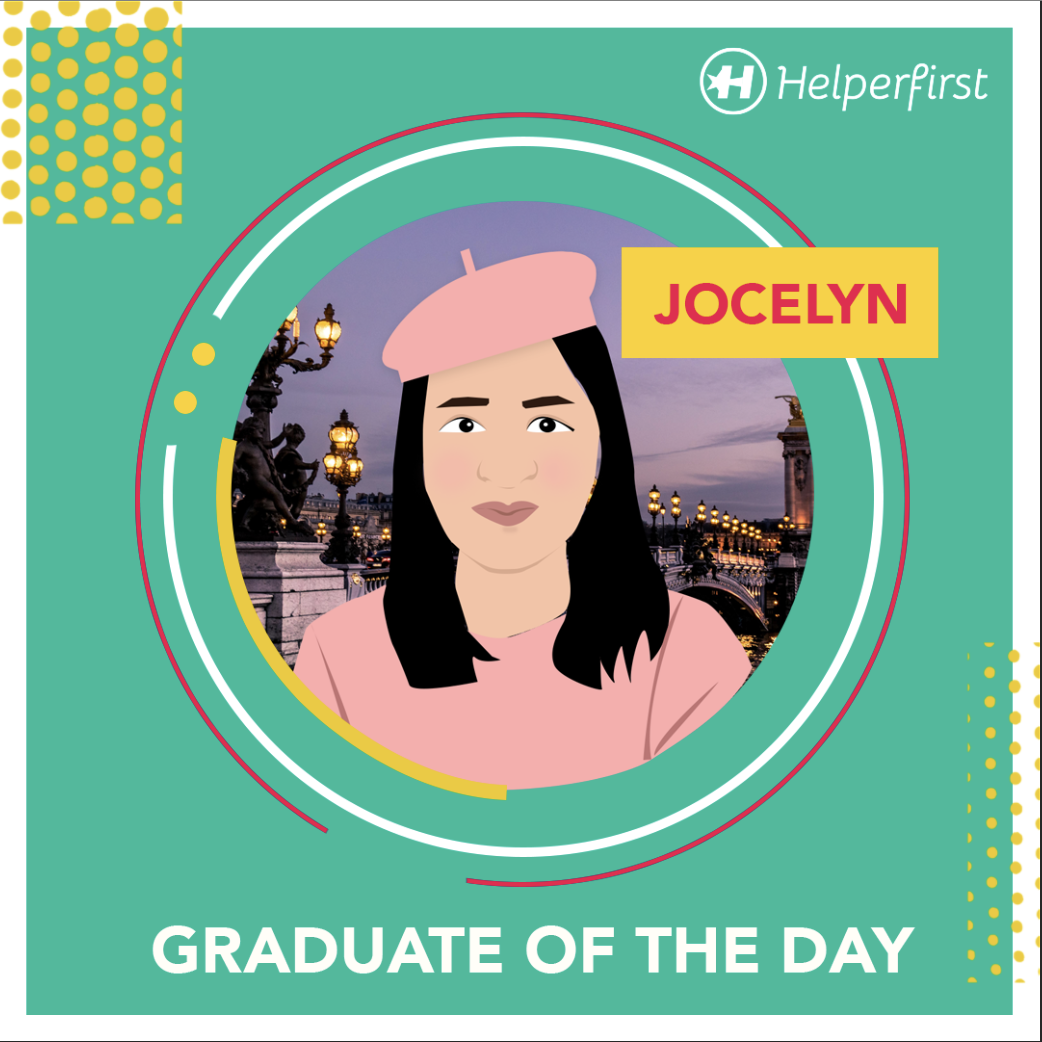 Meet our Graduate of the day, Jocelyn.

Jocelyn is genuinely extraordinary. She has been working as a helper for 30 years; her experience after working that long is hard to match.
Jocelyn can speak English and Cantonese and can even understand some Fujian dialects.
Jocelyn's most recent job was to care for a 106-year-old woman; imagine that! Not anyone can take on a job like that; it takes patience, kindness and energy.
Jocelyn can also cook Chinese and Western dishes and likes dogs as well.
Jocelyn told us that she dreams of going to The City Of Light. In case you didn't know, it's Paris!
Paris was one of the first European cities to adopt street lights, hence its name.
Jocelyn wants to see the Eiffel tower and eat crepes near the Sienne.
If you are looking for someone extraordinary at caregiving, loving and patient, look no further.
Whatsapp us at 65079170 or register at www.heperfirst.com
HelperFirst is always happy to help!